Faculty from the Harvard University Graduate School of Design (GSD) and John A. Paulson School of Engineering and Applied Sciences (SEAS) lead and provide core instruction in the MDE program. Additional instructors and guest critics are routinely incorporated into MDE courses to provide area expertise and experience from professional practice.
Program Co-Directors
Andrew Witt
Associate Professor in Practice of Architecture, GSD; Co-Founder, Certain Measures
Woodward Yang
HBS University Fellow; Gordon McKay Professor of Electrical Engineering and Computer Science, SEAS
Program Faculty
Kipp Bradford
Preceptor in Engineering Sciences, SEAS; Chief Technology Officer, Gradient
Kathleen Brandenburg
Design Critic in Architecture, GSD; Co-founder of IA Collaborative
Elizabeth Bowie Christoforetti
Assistant Professor in Practice of Architecture, GSD; Founding Principal, Supernormal
Mark F. Coughlin
Lecturer in Engineering Design, SEAS

Jonathan Grinham
Assistant Professor of Architecture, GSD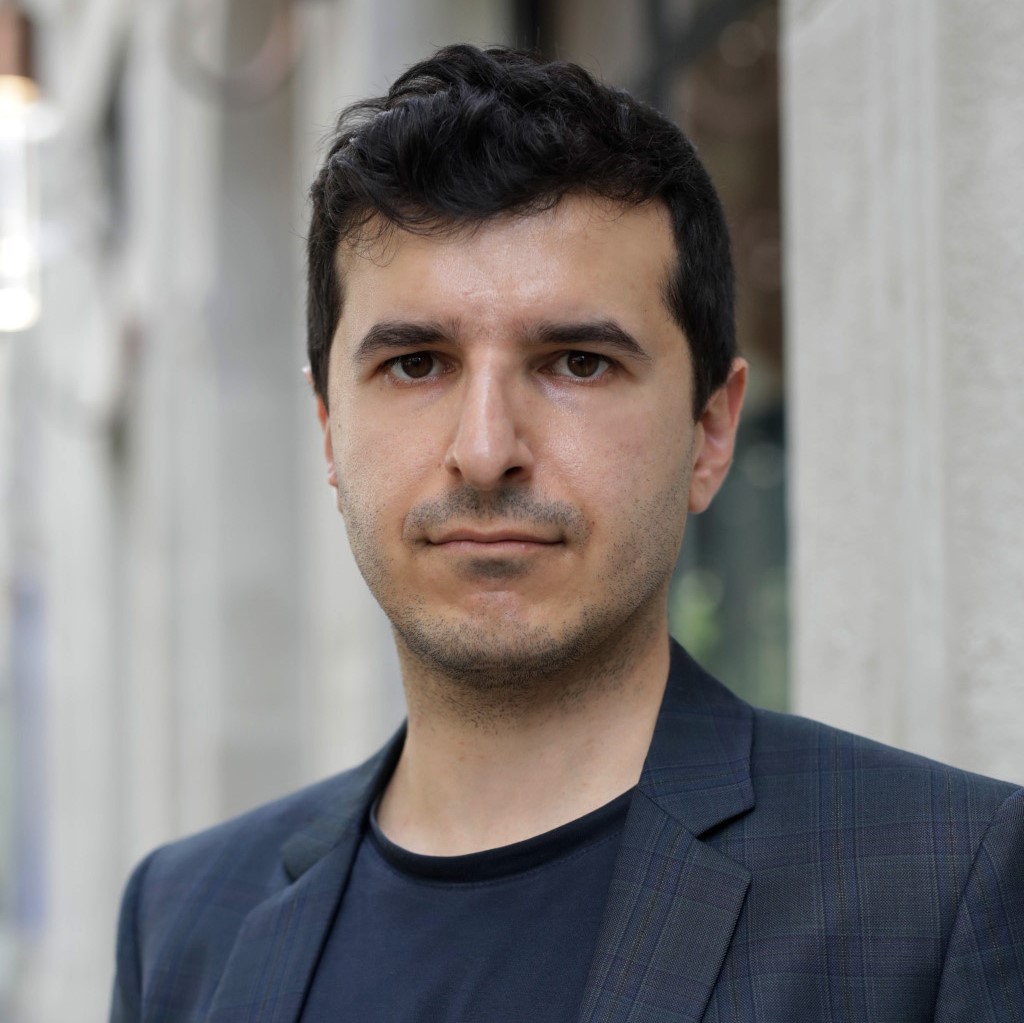 Alexandros Haridis
Lecturer in Engineering Design, SEAS
Jock Herron
Design Critic in Design Engineering, GSD
Karen Korellis Reuther
Design Critic in Architecture, GSD
Siqi Zhu
Preceptor in Engineering Sciences, SEAS; Director of Urban Technologies & Planning, Assoc. Principal, Sasaki
"I knew going into the program that our cohort would be made up of deeply talented individuals from a variety of backgrounds, and I anticipated that we would all have different skillsets and knowledge bases. What I did not anticipate was that our interests and ways of working would be so closely aligned: across the board, there's a desire to think systematically, understand details, and make a positive contribution to society."
-Brian Ho, MDE '18-
Gail Alderson
B.S. in Computer Science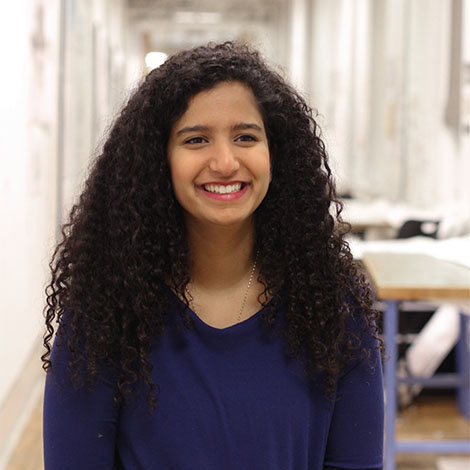 Ghalya Alsanea
Bachelor of Architecture
Valentina Arango Low
B.S. Industrial Engineering
Sneha Arvind
B.Des in Industrial Design; specialization in Furniture and Interior Design
Joachim Asare
B.S. in Electrical & Electronics Engineering
Max Bock-Aronson
B.S in Mechanical Engineering
Kamila Czachorowski
B.A. in Anthropology, Secondary in Computer Science
Riad El Soufi
B.Eng. Civil Engineering
Darren Chin
Bachelor of Commerce, Operations Management
Akhil Dayal
B.A. in Mathematics
Sara Falkson
B.A in Human-Centered Design, Digital Arts, and Anthropology
Deepika Gopalakrishnan
Bachelor of Product Design
Binita Gupta
B.S.E. in Computer Science
Malcolm Grba
M.A Teaching; B.S.M Finance; B.A Political Economy
Jingfei Huang
Bachelor of Architecture
Aqdas Kamal
B.Eng. Materials Science and Engineering, MSc Biomedical and Bioengineering
Allison Karp
B.S. Aerospace Engineering with Minor in Mathematics
Vaishnavi Krishnamurthy
B.Engineering
Jessica Kwon
B.S. Psychology & Human-Computer Interaction
Mackenzie Li
B.S. & M.S. in Computer Science
Yiko Li
BFA Design & Technology; B.A. Interdisciplinary Science
Gelei (Grace) Mai
Bachelor of Architecture & B.F.A. in Fine Arts
Lurein Perera
Computer Science and Economics
Brandon Read
B.S. Computer Science
Cedric-Pascal Sommer
B.S. in International Business Administration
Shivesh Sood
B.Eng. in Electronics Engineering
Julius Stein
B.A. in Computer Science, MEd in Curriculum and Teaching
Fatima Mamu
B.S. Electrical Engineering
Prachi Mehta
M.A. Communications; B.S. Engineering
Linh Pham
M.A. Visual Communications Design; B.A. Economics
Daniel Rodríguez Rodríguez
Biomedical Engineering
Hesan Sedaghat
B.S. Mechanical Engineering
Hui-Ying Suk
B.S. in Mechanical Engineering & Geosciences
Siddharth UR
Bachelor of Design (B.Des) with a specialization in Industrial Design
Connie Wang
Bachelor of Architecture
Yujie Wang (王宇杰)
B.A. in Architecture with Environment & Energy Engineering; Master in Computational Design
Jiabin Wei
M.E. in Urban Planning and Policy Design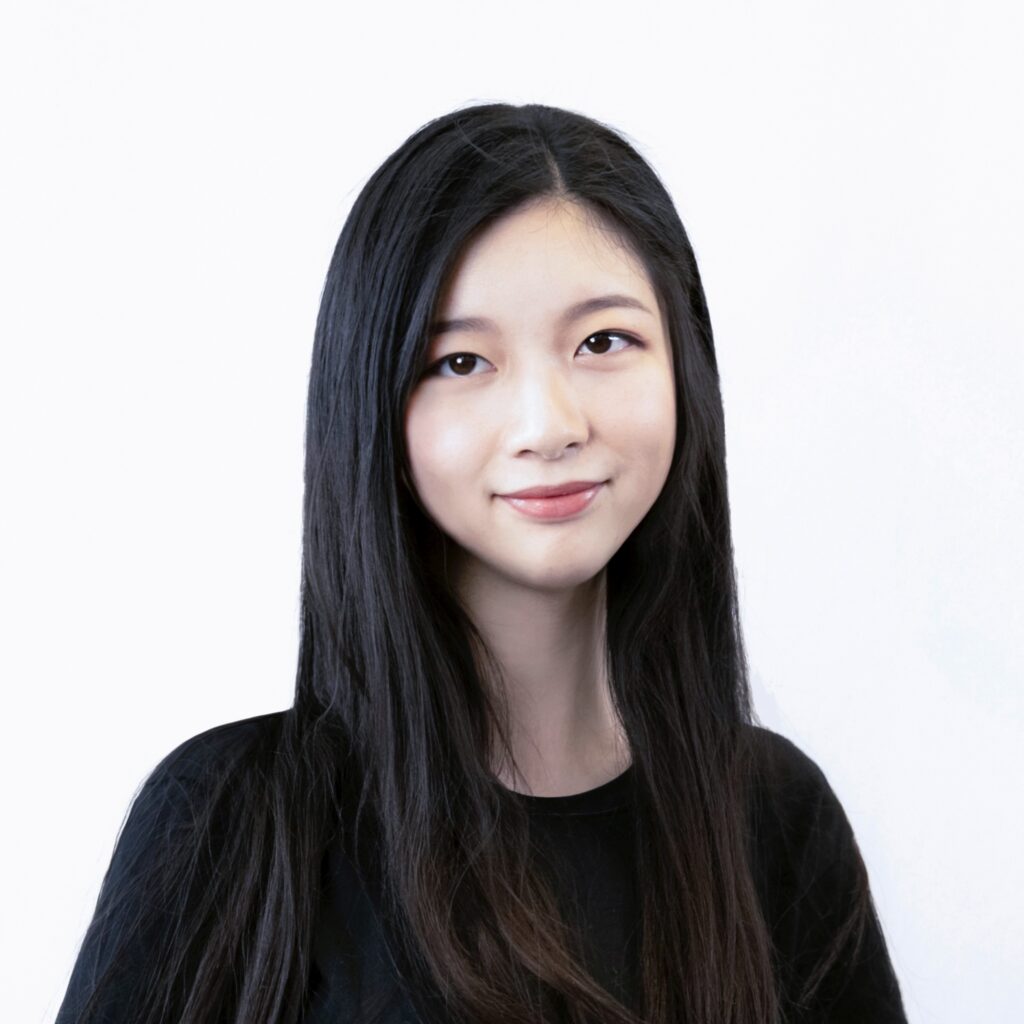 Vera (Yu) Wu
Bachelor of Landscape Architecture
Sangyu Xi
B.S. in Industrial Design
Daeun Yoo
B.A. in Fine Arts, Minor in Business Administration
Wenbo Zhang
Master of Architecture, Cornell University
Aman Kaleem
Visiting Artist at Harvard University, M.A. Mass Communication with specialization in Film
Abigail Swallow
B.S. in Social Policy
Priyanka Pillai
Bachelor in Industrial Design
Joyce Lee
B.F.A in Fiber and Material Studies, M.F.A in Design for Emerging Technologies
MDE alumni take the skills, tools, and techniques developed during the program into a variety of fields, industries, and research institutions. Some MDE alumni work for large corporations, others for startups, non-profits, or in the academy. Their pursuits are as diverse as their backgrounds, and several have started ventures based on work in the MDE program.
Featured Alumni Stories
Alumni Directory
The following listing includes a selection of MDE alumni.
Zeerak Ahmed
Nicole Adler
Ed Bayes
Rebecca Brand
Kedrick Brown
Jeronimo Beccar
Jeremy Burke
Nicholas Collins
Jenny Fan
Brian Ho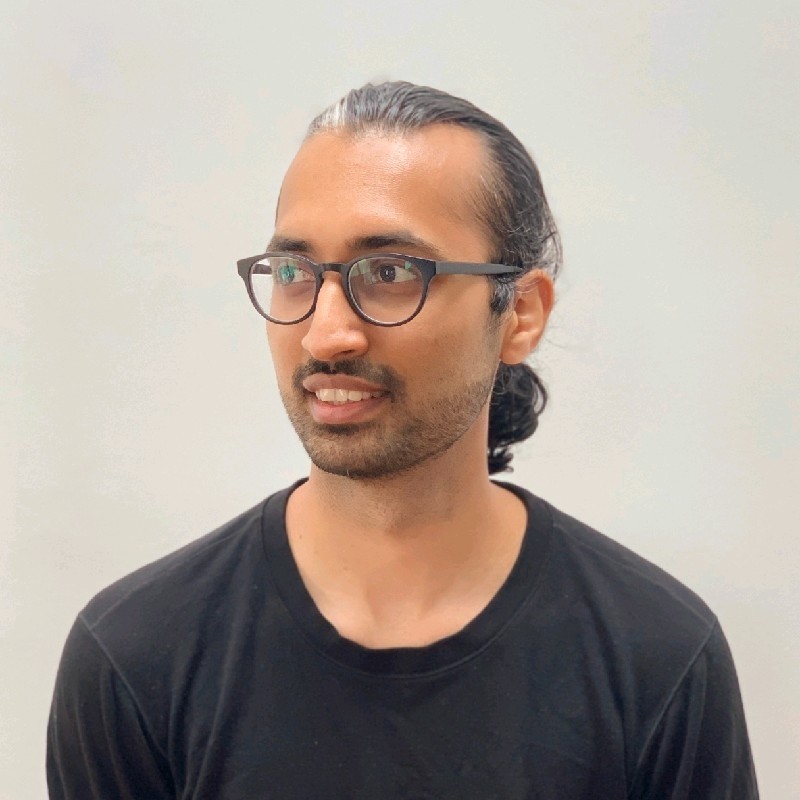 Vivek HV
Divyanka Kapoor
Togo Kida
Mimi Kigawa
Arjun Menon
Katrina Armistead
Maximilian Mueller
Santiago Mota
Caroline Fong
Elizabeth Price
Michael Raspuzzi
Kenneth So
Vish Srivastava
Karen Su
Mengxi Tan
Kiran Wattamwar
The MDE Industry Advisors are a group of industry experts from diverse fields—design, engineering, education, consulting, technology, and more. They are regularly invited to join reviews of student work and provide career advice, or might advise a second year 'Independent Design Engineering Project' (IDEP). The interdisciplinary expertise of our industry advisors reflects the innovation, ingenuity, goals, and values of the program, and provides invaluable support to the collaborative nature of MDE.
Sean Chiao
Group CEO, Surbana Jurong Group
Dana Cho
Chief Design Officer, Verily Life Sciences
Karen Harris
Managing Director of Macro Trends Group, Bain & Company
Jonathan Hursh
Founding Partner, Utopia
Ana Pinto da Silva
CEO, 2G3R Inc.
David Radcliffe
Former VP of Real Estate and Workplace Services, Google
Wolfgang Rieder
Entrepreneur
Randy Swearer
Vice President, Learning Futures, Autodesk
Harry West
Professor of Practice, Columbia University; Principal at Invisible Design
"I remember in the first advisory board meeting that we, as advisors, looked at each other and said we would love to be students in the program ourselves. It was remarkable to see leaders of IDEO, frog, and AECOM be provoked with a childlike curiosity to learn again. The ambition and audacity of the program drew this out in them. I know we shared a keen sense that it is critical for the world that we produce designers who can handle the complexity that is rushing our way."
-Jonathan Hursh, Founder of Utopia-